Naperville Weed Ladies - Silk and Dried Flower Arrangement Show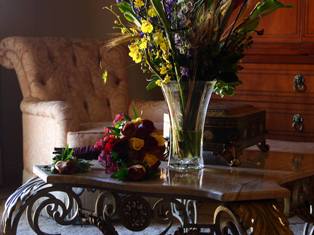 Searching for something special to decorate your home with for the upcoming holidays? Or maybe you are looking to start your Christmas shopping early.
Come visit the Naperville Weed Ladies Fall and Winter Shows where you'll find beautiful seasonal arrangements made from gorgeous silk and dried flowers. Perfect for gift giving or sprucing up your own home.
The Winter Sale will be held at Naper Settlement on:
Date:  November 13-16, 2014

Time: Thursday, Friday & Saturday 10 a.m.-4 p.m.
          Sunday 1-4 p.m.
Place: Naper Settlement Daniels House
          523 S. Webster St., Naperville, IL
Admission: Free
Return to Home Page from Naperville Weed Ladies