Naperville Theaters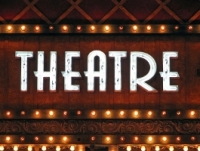 Looking for Naperville Theaters? You are in luck! Naperville has a great selection of cinemas. Many offer digital sound, modern digital projection, and comfy seats.
On this page you'll find a
list of Naperville movie theaters
, along with links to further details about each one.
•
Regal Cantera 17
- Located off I-88 and Winfield Road, this modern theater is one of the largest in the area with a whopping seventeen auditoriums!
• Naperville Showplace 16 - An AMC Theater, located in the popular Naperville Crossings Shopping Center offers sixteen auditoriums.
• Nova 8 Naperville - The Nova 8 is now closed and undergoing renovations. Check back for updates on when the theater will re-open.
• Ogden 6 Naperville - Classic Cinemas Naperville location offers 6 screens and affordable fun!

Movie Concession Food - Fun Facts!
Part of the fun of going to the movies is indulging in a few treats! Here are a few fun facts on some of our favorite snacks:
• Popcorn - The average American consumes approximately 52 quarts a year of this tasty, whole grain treat.
• Dots - The Tootsie company produces more than 4 billion DOTS a year from its Chicago plant!
• Junior Mints - These minty treats were named after a radio show starring Shirley Temple called Junior Miss.
• Goobers - The Confederate States Army affectionately called peanuts "Goober Peas" or "Goobers". The yummy milk chocolate covered peanuts were born in 1925 by the Blumenthal Chocolate Company and Nestlé acquired the brand in 1984.
• Raisinets - March 24th is National Chocolate Covered Raisin Day! These sweet morsels are also a Nestlé favorite originally created by the Blumenthal Chocolate Company in 1927.

To leave Naperville Theaters and return to Home Page, Click Here